Let us begin with a brief overview into our company. E-mail hosting is a service that gives you, our users, e-mail addresses for the purposes of comprising digital messages to other e-mail addresses. We strive to give you the best and fastest quality e-mail hosting service around today. Pair that with a professional website and tons of space and your in business to have a successful backend company working hard so you don't have to.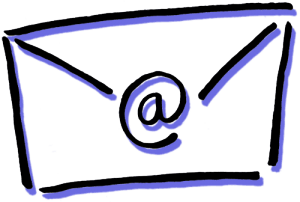 Many companies wish to offer an e-mail service to their employees, but they don't have the equipment necessary to provide such a service. For such instances, it is recommended that a company hire an e-mail hosting service. Kangaroo Email Hosting is one of those service providers. In addition to us allowing your company to host e-mail addresses from your domain (@yoursite), we also provide security, mail filters, and a significant data storage capacity on our server for a monthly fee. Kangaroo Email Hosting is great for any size business and can be tailored to each business based on their needs.
Sign up for Kangaroo's e-mail hosting service. Save money by also registering for one or more of our other quality services such as web hosting, form processing, or bulk e-mail processing.